Mary Hare our affiliated school for deaf children, held their annual Speech day with Prize Giving for the children on 29th November. The guest of honour was an old boy, Tom Wilson, now manager of the Design Museum.
Among the many prizes being offered is our Lightmongers Science Innovation Prize, this year it was won by a very well deserved winner Ellie Eagles.
Her first project was a passive amplifier for a music player or phone; this involved quite a lot of scientific theory on how the sound would propagate through the device correctly.
The second was a desk lamp which used many tools and skills she had not used before, including 3D computer aided design whose output was used on our new 3D printers to build some of the components, the shade was particularly difficult as it is a triangular cone shape and took a lot of trigonometry to get right, the final piece is highly effective as a lamp.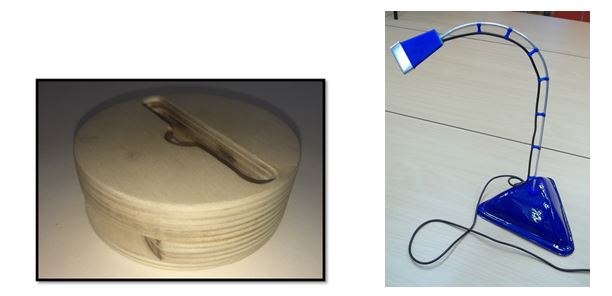 Ellie was a very worthy winner or our Lightmongers Innovation prize, which was awarded by our Master Fr Peter Harris. Congratulations Ellie!